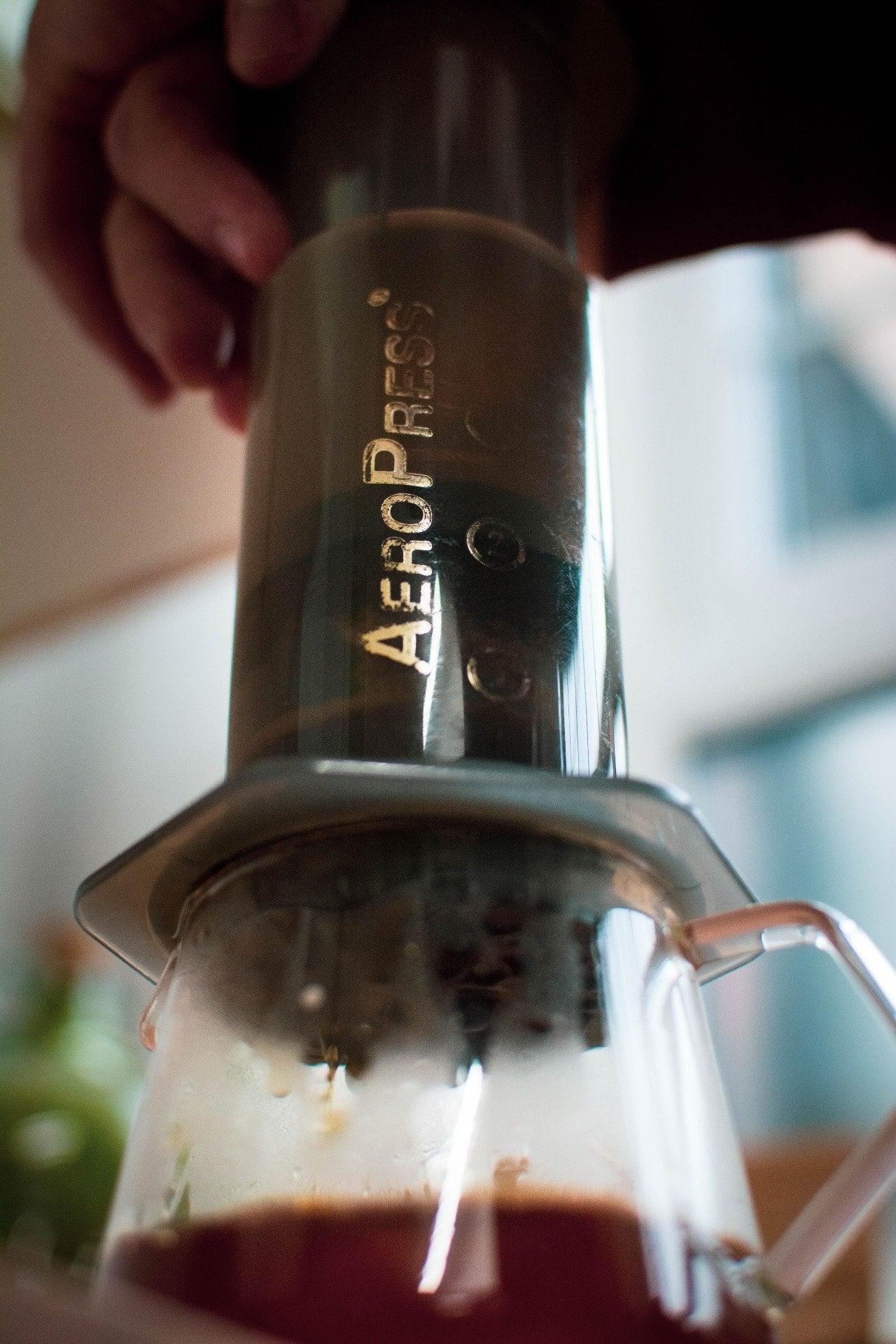 STEP ONE
Boil the kettle. We recommend clean, filtered water with a mineral hardness between 50 - 175ppm. Whilst you're waiting, weigh out and grind 20g of coffee on a medium grind. Set up the Aeropress in an inverted manner.
STEP TWO
Place an Aeropress filter inside the cap and rinse with hot water, removing any papery taste. Preheat the Aeropress and your favourite mug. Discard the heating water. Boil the kettle again.
STEP THREE
Pour ground coffee into the Aeropress chamber, shaking gently to level.
STEP FOUR
Start your timer and pour 60g of water onto the coffee. Agitate the coffee bed to ensure all grounds are wet.
STEP FIVE
At 0:30 seconds, add the remaining water, pouring up to 240g. Complete this second pour as quickly as possible. Place the cap onto the Aeropress, securing firmly.
STEP SIX
At 2:00, flip the Aeropress quickly and confidently onto your drinking vessel. Press down the plunger until you hear a hiss; this should take about 30 seconds.
STEP SEVEN
Swirl your coffee and enjoy!