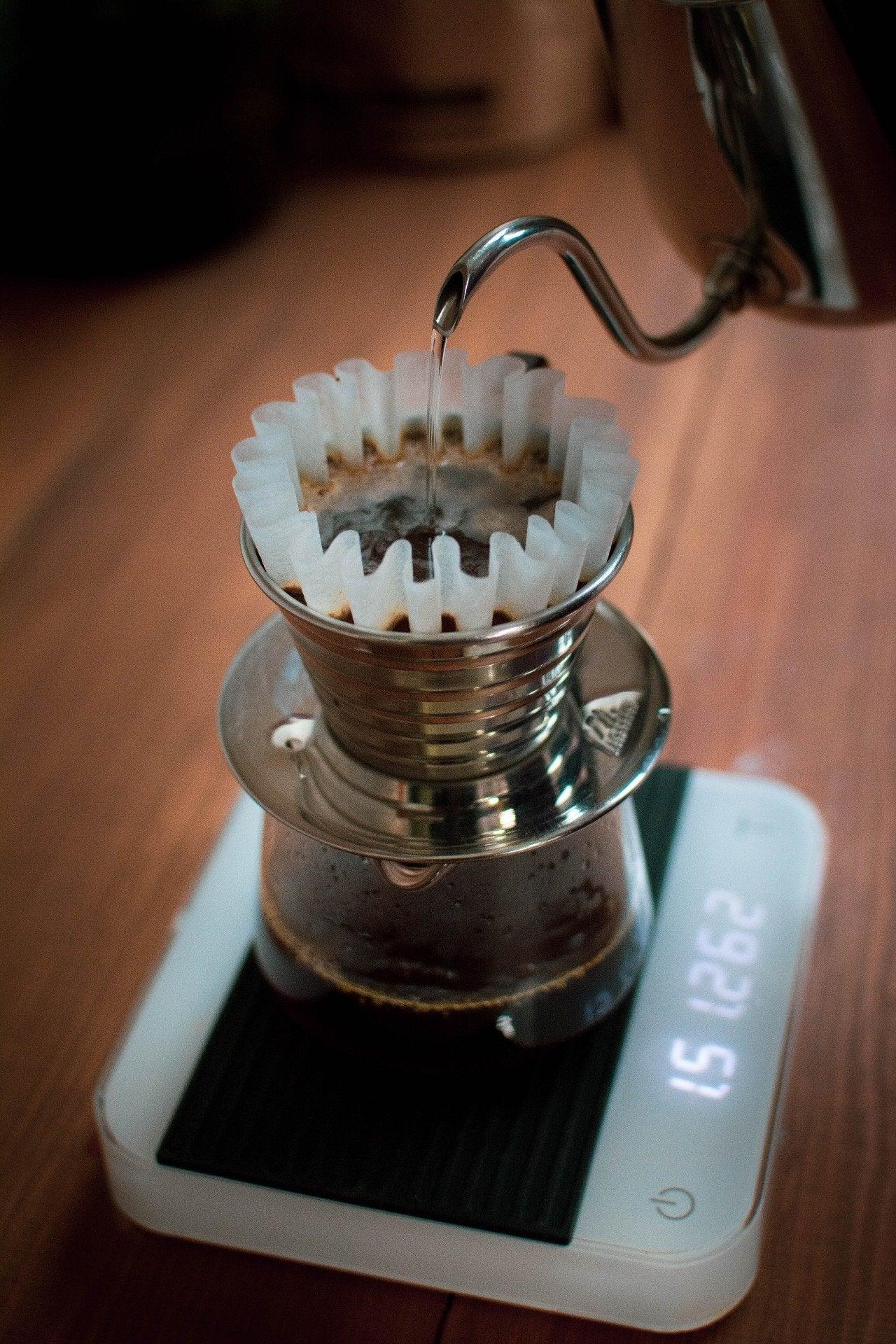 STEP ONE
Boil the kettle. We recommend clean, filtered water with a mineral hardness between 50 - 175ppm. Whilst you're waiting, weigh out and grind 30g coffee on a medium grind.
STEP TWO
Place filter inside Kalita and rinse with hot water, removing any papery taste and preheating your equipment. Discard rinsing water. Boil the kettle again.
STEP THREE
Pour ground coffee into the filter, shaking gently to level.
STEP FOUR
Start your timer and pour 55g of water onto the coffee. The bed of coffee will bubble; this is known as the bloom. Swirl the slurry of coffee and water to wet all grounds thoroughly.
STEP FIVE
At 1:00, continue pouring water up to 200g. Try pouring in a steady, clockwise motion, spiralling out to the filter edge and back. Allow the water to drip through until the bed is dry.
STEP SIX
Weigh out 100g of ice, ideally made using filtered water. Pour the hot coffee over the ice and stir down until completely melted.
STEP SEVEN
Enjoy your tasty brew.