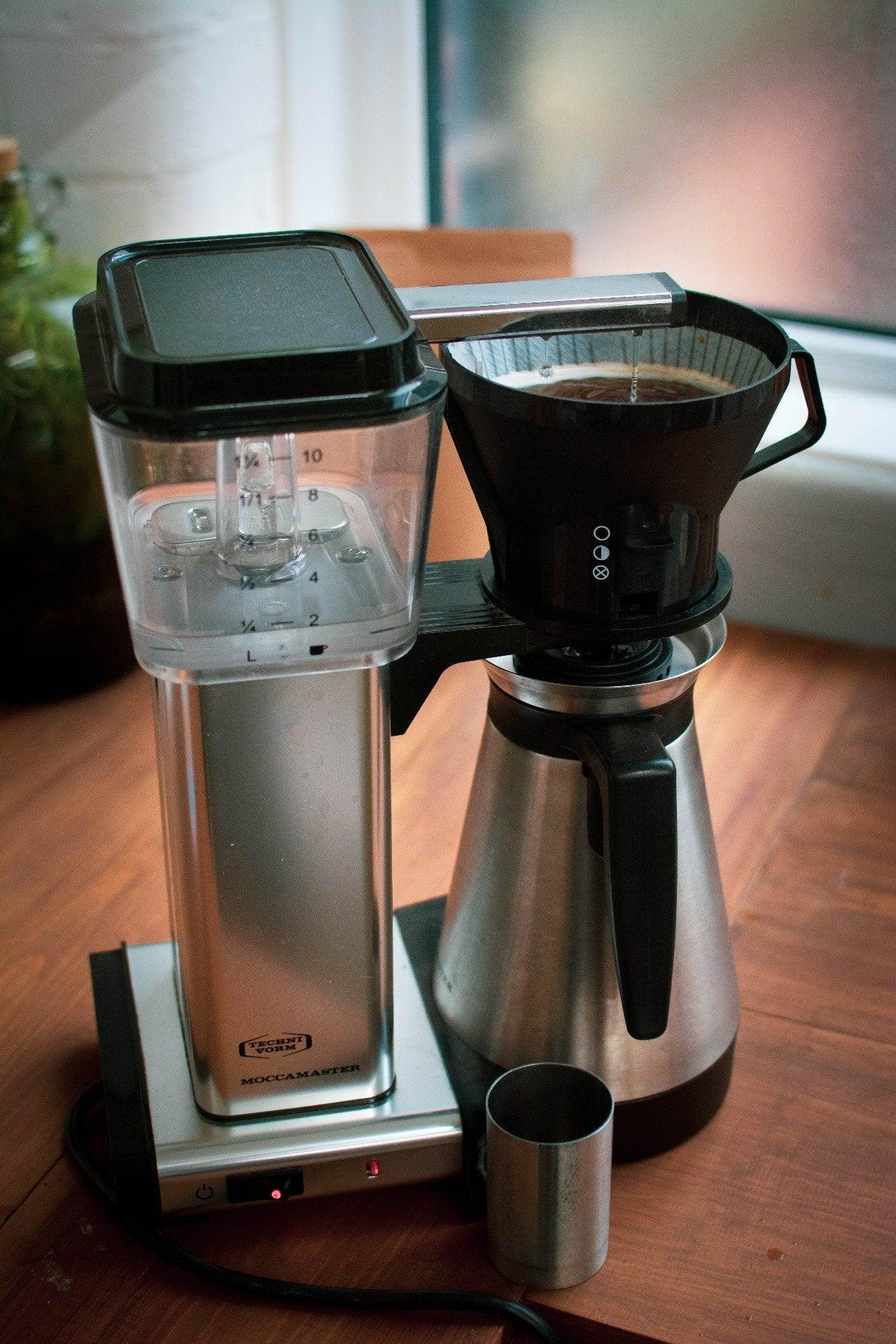 STEP ONE
Fill up to the 3/4L/750ml line with cold water. We recommend clean, filtered water with a mineral hardness between 50 - 175ppm. Fold and fit your paper filter into the basket, rinse with water.
STEP TWO
Weigh out 45g of coffee. Grind on a coarse setting. Add coffee to the basket.
STEP THREE
Make a well in the coffee, similar to a bird's nest. This allows the water to reach the bottom of the bed and allow thorough wetting throughout.
STEP FOUR
If you have a variable flow setting, set to closed. If not, remove the jug for the initial brew stage to stop water flowing through. This way we can add a bloom to the brew.
STEP FIVE
Turn on the brewer. Let the water fill the basket half way. Turn off the brewer. Swirl the basket to incorporate the coffee and water into a slurry. Allow the water to flow, either by opening the flow gauge fully or placing the jug into position
STEP SIX
Once the basket has drained, turn on the brewer again to commence the rest of the brewing. Once the water tank is empty, gently swirl the basket.
STEP SEVEN
The coffee is ready to serve once the basket has drained empty. Enjoy your tasty brew!