Recycling Your Cartwheel Coffee Bags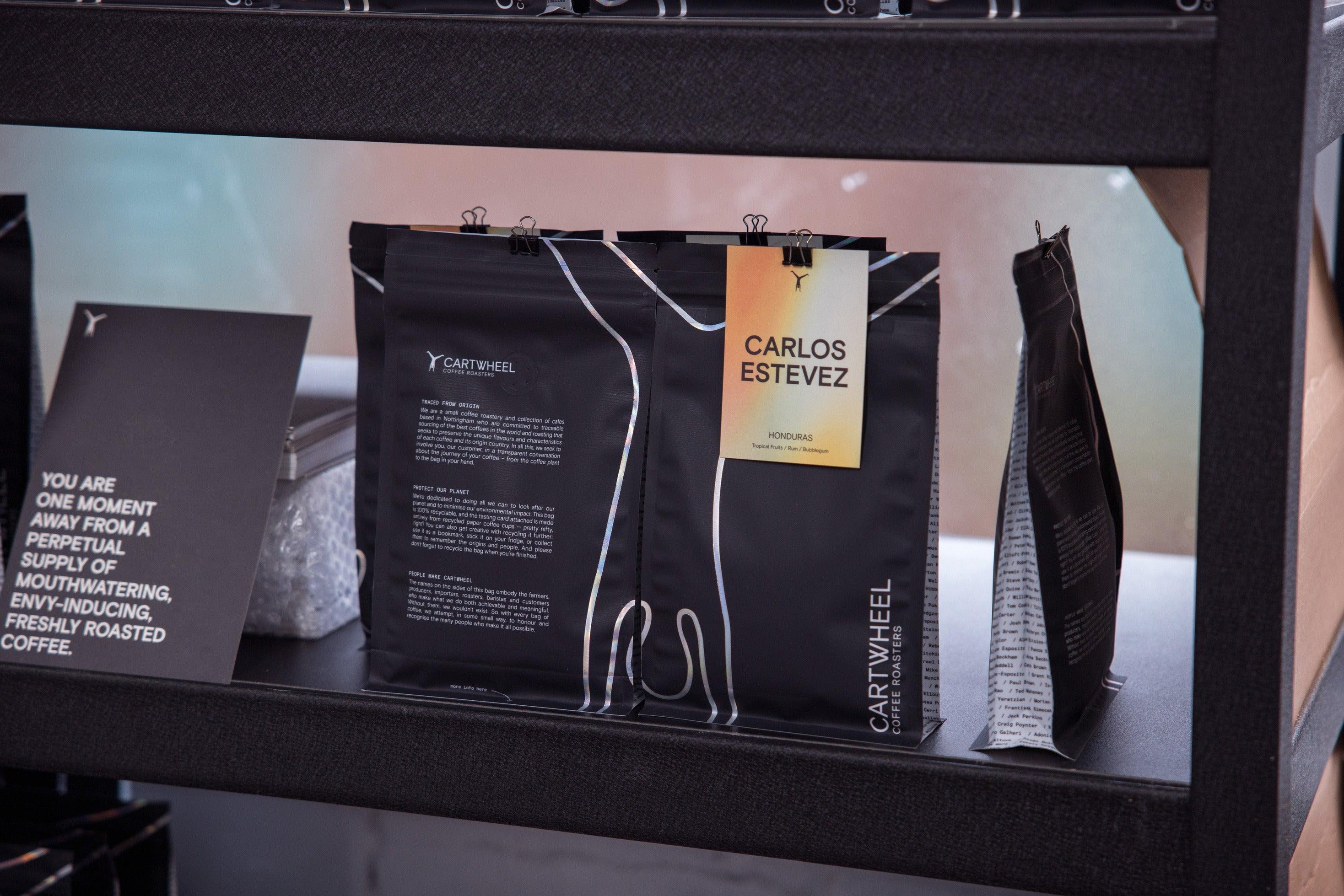 21-01-22
Written by
Alexandros
Recycling isn't a new trend, but you might be surprised to hear that the Household Waste Recycling Act was only approved in 2003! This law required local councils in England to provide every household with a separate collection of at least two types of recyclable materials by 2010. Even so, up to 15% of mixed, dry recycling could be contaminated with non-recyclable plastics. 
We have worked hard behind the scenes to design and manufacture a coffee bag that is fully recyclable – and we are still in the minority of roasters able to claim this! Whether it's our tasting cards made from recycled coffee cups, our reusable binder clips, or our recent upgrade to LDPE coffee bags. The main reason we have these bags is because compostable bags aren't as able to protect your coffee from oxidation. Compostable bags don't have the same OTR values (Oxygen Transfer Rate), measured as the amount of oxygen that permeates the film in 24 hours; this means that they are as effective as keeping your coffee unwrapped or in a cardboard box.
The most common choice for roasters is a completely disposable (landfill) coffee bag. However, in terms of maintaining the freshness of your coffee, we have found that the differences between disposable and LDPE bags are negligible. In other words, you should expect your coffee to last for weeks or months in a well packaged disposable bag; and you can still have this in our recyclable bags.
However, UK councils don't currently support the recycling of flexible plastics such as LDPE from home – despite being a fully recyclable product – which means our bags could end up in landfill! Although it takes a few extra steps, we're eager to collect any Cartwheel coffee bags in-store, to save you the journey, and dispose of our bags sustainably for you.
 Below, you'll be able to learn some more about LPDE, and how to avoid contamination at home:
Look for Number 4

*Always check the packaging before recycling, some products may be made from alternate plastics.
Who is Offering Industrial Recycling?
Although you should always check with your local council and supermarkets about their policies on plastic recycling, the following businesses have announced that they will be recycling LDPE in their stores: 
Tesco:
In August of 2021, Tesco announced their Soft Plastic Collection Scheme which would be rolled out to 'all of Tesco's large stores'. As long as any packaging is as clean as possible, they are able to recycle up to 80% of waste that would've ended up in landfill; even better, they're working to find other uses for the remaining 20% too!
Sainsbury's:
Similarly, as of June 2021, 520 Sainsbury's stores across the UK are offering a recycling system for flexible plastics. If you happen to visit us at Cartwheel in Beeston, the Sainsbury's on our street has a plastic bag recycling bin just inside it's doors!
Co-operative:
Last year, Co-op launched plastic recycling points in over 2,300 of their stores – that's over half of their total stores in the UK. It's very likely that there will be an access point within an accessible distance of your home or workplace! 
How We Can Help
A report from WRAP suggested that flexible film plastics contributed up to 290,000 tonnes of plastic waste in 2019 alone. That's why at Cartwheel we aim to be transparent about the plastics that we use and help to support other larger businesses that can assist in an ethical and sustainable reproduction of those plastics, through recycling. 
Still, many roasters are not able to offer bags that are completely recyclable, and we are proud of the progress that we have made already. We are always looking into ways of reducing our waste, whether that's food, plastics or energy; and you can read more about Cartwheel as a sustainable business, here.
If you are more able to return your coffee bags in-store, our baristas will gladly take any Cartwheel bags from you to be sent for industrial recycling. Otherwise, check out this super useful resource from Recyclenow, to locate your nearest recycling point.