Reusing our packaging clips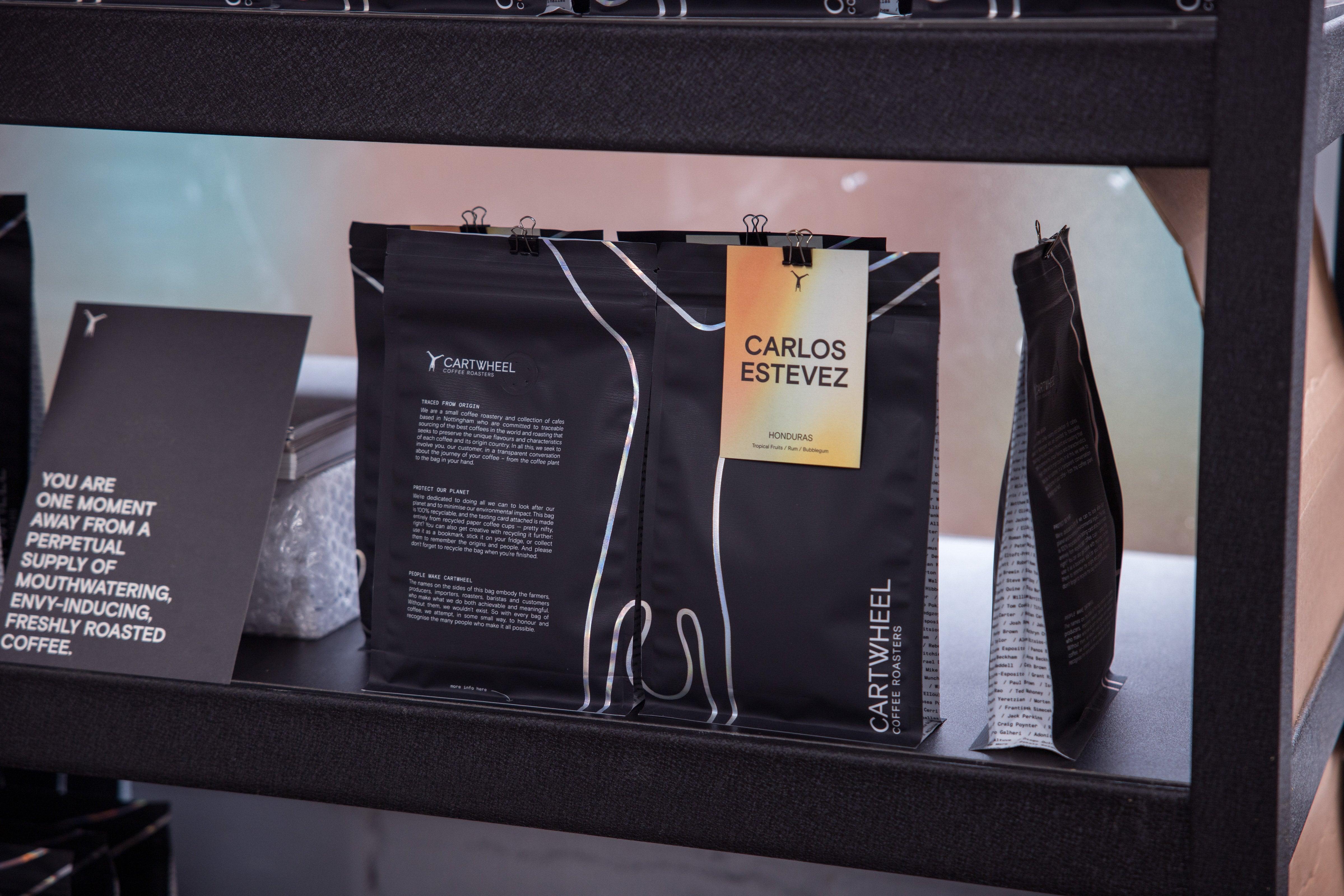 If you know Cartwheel, then you should know that sustainability is one of our core values as a company and coffee shop. Because of this, we have taken extra steps to ensure that our packaging and waste are sustainably produced and disposed of. For example, our coffee bags are accepted in-store for specialty recycling – although they are still made from plastic, this is the most sustainable compromise we have discovered so far. And we are always looking into new technologies as we strive to become plastic-free. 
So when we got a message from a customer this week asking us to ditch the binder clips, we wanted to step up to the plate and detail how you can be reusing your Cartwheel clips at home.
1 – Recycling Your Coffee Bags
Since our binder clips are attached to every bag of coffee that you buy, why not use one to keep all your coffee bags together for recycling? We know it can be a hassle to walk back every single empty bag to Cartwheel or your local plastic bag recycling plant/ supermarket, but that's no reason not to do it! Why not use our clips to bind your bags together until you have enough to justify the trip, and then walk them over to reduce your carbon footprint? Double win for the planet.
2 – Desk Wire Organisation
There's nothing worse than a cluttered desk, and we find that the cause is often excessive wires, chargers and other tech that take up most of the room. Especially if you're working away from the desk (upstairs in Cartwheel Beeston, for example!), an impromptu desk space can become cluttered very quickly. Using a binder clip to keep your wires in tight coils can not only save your workspace but make your set up much easier to transport. We like to take our laptops on the go in a natural tote, with this super organised setup.
3 – Easy Access Phone Charger
Always losing your phone charger down the side of your bed or desk drawers? By attaching a binder clip to the edge of your bedframe or desk, you can thread through your phone charger cable so that it's always within reach! You won't lose that pesky wire again once you've unplugged your phone. 
4 – Money Clip or Wallet
Instead of carrying around a bulky purse or wallet, keep your cards and cash close-by in a binder clip. These clips are strong enough to hold more than a few cards and bank notes, and could save your pockets on a night out. Why not use one to keep track of important loose items, such as a bus pass or ID, by clipping it to the inside of your coat, bag or wallet!
5 – Artsy Photo or Card Wall
Rather than using disposable Sellotape and bluetack to create a photo wall in your home or office space, why not use twine and binder clips! With a couple of pushpins you can achieve an artistic look with crossing 'clothes line' picture strings. The same can work around birthdays or Christmas to 'peg up' your cards! It's a quick and easy way to show people that you care, and add an extra touch of special to an otherwise blank wall.
6 – Bookmark
We often see our customers enjoying a book alongside their coffee and sweet treat in Cartwheel. But we've found that our bookmarks often slip out of our pages in transport, and we keep losing our place! Without dogearing the pages and ruining the look, it's difficult to find a permanent solution to keeping your place in a story. Our binder clips are small enough to grip onto your pages without damaging them and won't be knocked out during your trip to the café.
7 – Hold onto Odd Socks
We've all come across the phenomenon of the missing sock, and often by the time you've located its pair, you can't find the first one anymore! Keeping a few clips handy means that you can pin your odd socks together on a washing line or clothes airer, whilst you wait for the second sock to make a return. Speaking of socks, as the festive season approaches, why not clip up your stockings over the fireplace!
8 – Keep Your Baubles Up
One of the worst things about Christmas, apart from the shedding pine needles all over the floor, is the baubles that just won't stay up. With flimsy strings and heavy baubles, a binder clip is the perfect way to reinforce your Christmas décor. Why not make your own baubles or paper chains and use a clip to keep everything secured? Saving Christmas and the planet!
Ps - Recycle Them as Scrap Metal
Our binders are made completely of metal which means that they are fully recyclable at a scrap metal recycling plant or tip. Because our binders are not made with any plastics, you can gather them up and recycle them in bulk. Paperclips and similar small metal items can be collected over time and taken to recycle to ensure that a small amount of the metal isn't impractical to recycle.
Although we've offered some ways to reuse and recycle your binder clips, we are still looking into ways to make your recycling fun and beneficial to you! Keep an eye out on our social media pages for more information in the future regarding our plans, and binder clip a note to your noteboard to check back in with us soon. Bringing back your bags and clips to Cartwheel is always recommended by us, but it might soon result in some rewards for your help.
Watch this space…