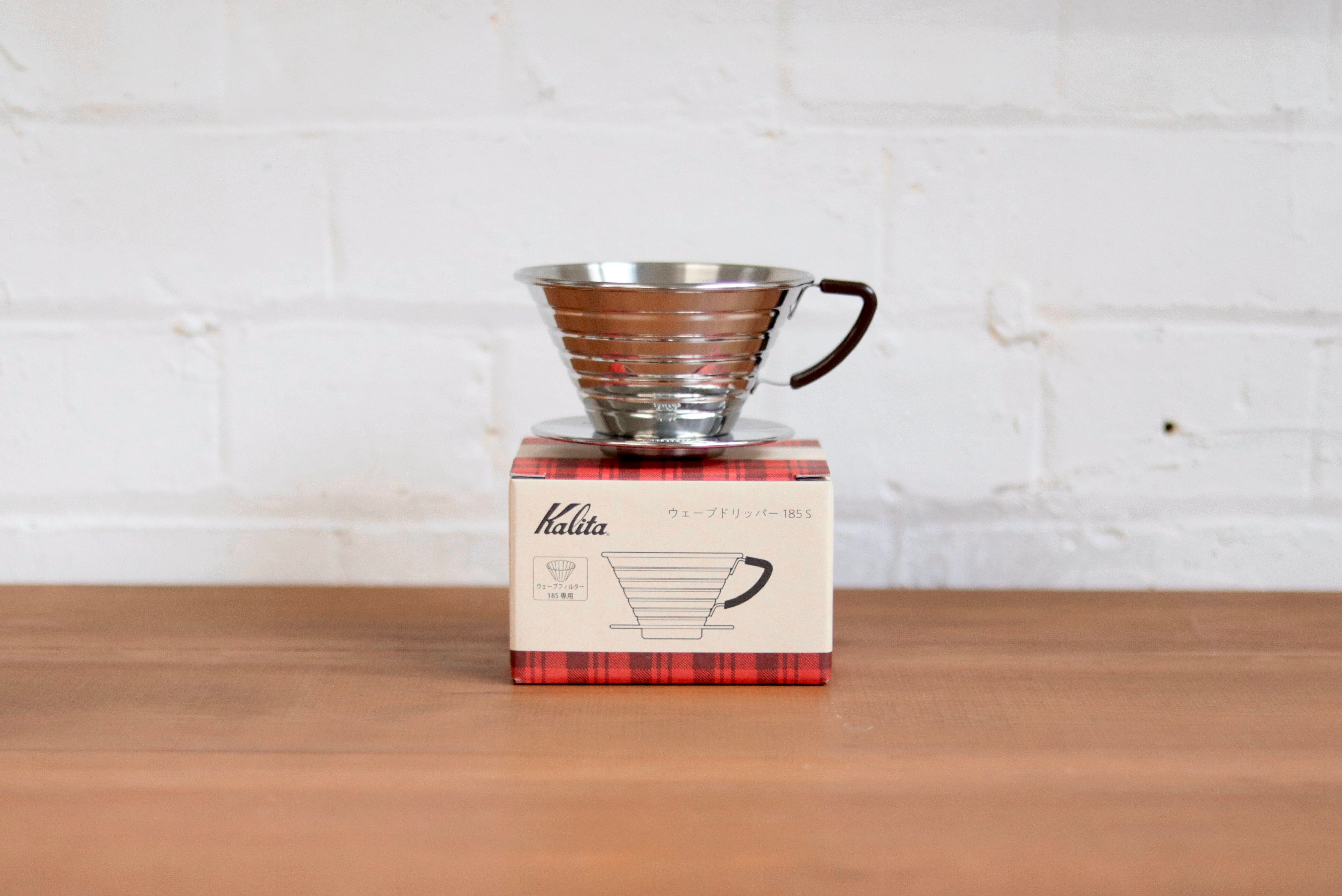 Kalita Wave Dripper Stainless Steel (185)
Our favourite coffee drippers! The Kalita Wave is our go-to for hand brewed coffee in our cafe. Due to the design of a flat bottom and three small dripper holes, the Wave enables an even extraction and a balanced brew. The three-holed drip system also helps control flow-rate, slowing down the brew and aiding extraction. The Kalita Wave filters have a unique shape, consisting of 20 waves around the edge of the filter. This limits contact with the brewer itself, helping water flow quickly into the coffee and further adding towards the even extraction the Kalita Wave is renowned for. 
Brewer size:
- 185: 2 - 4 cups (400 - 700ml)
See our Brew Guide section for our recommended recipe; this is how we brew all hand brews in our cafe!
The Wave filters are sold separately, and can be found here.
---