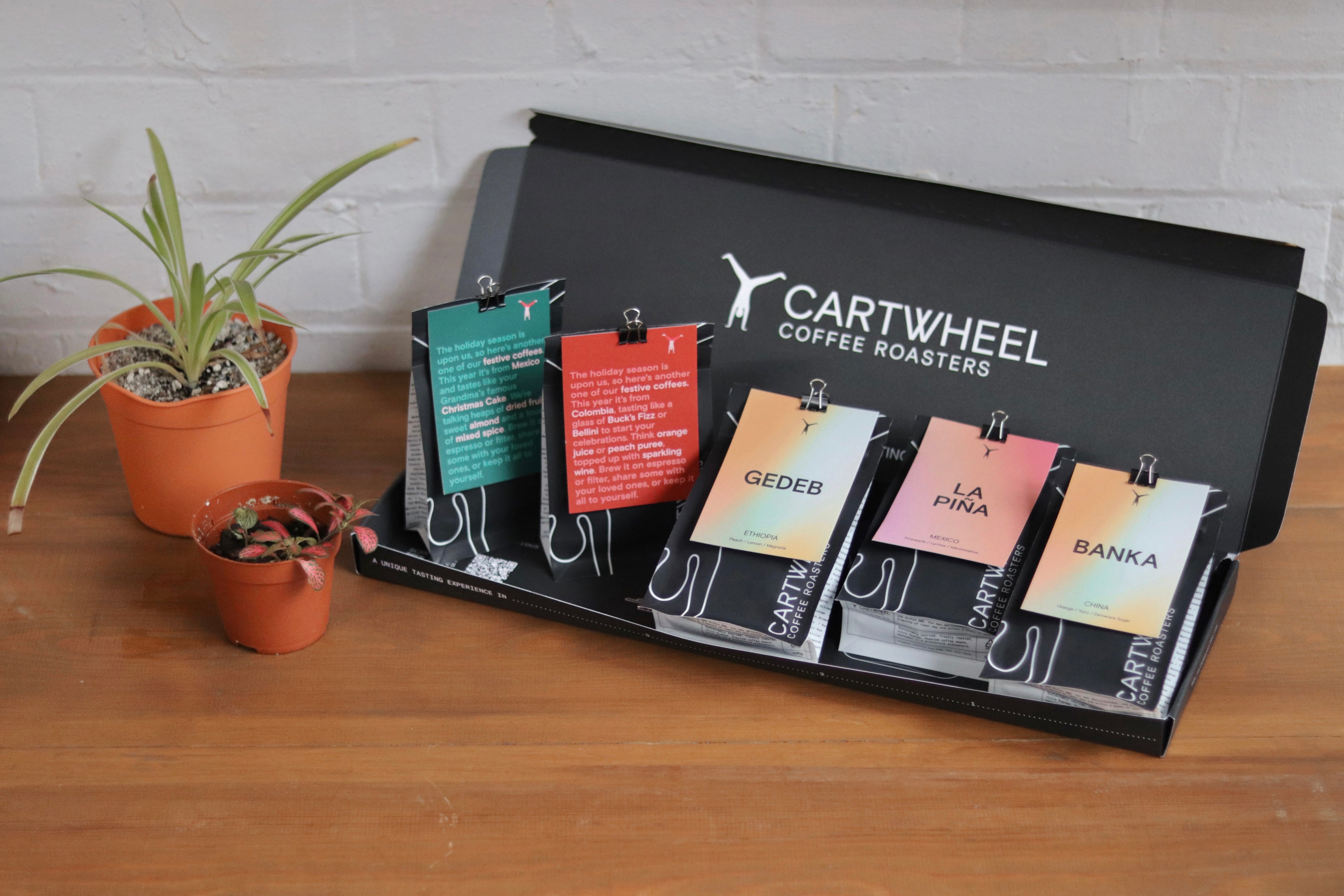 Tasting Box Gift Set
It's no secret that we love exploring coffee from different countries and continents. 
For those looking for variety, the taster pack contains five different coffees in smaller 90g bags. Every pack is curated by our roastery team to showcase a diverse range of varieties, processes and origins.
If you or someone you know is new to speciality coffee, this is a great way to hone your tasting skills.
An amazing gift for those interested in exploring the world of coffee!
---